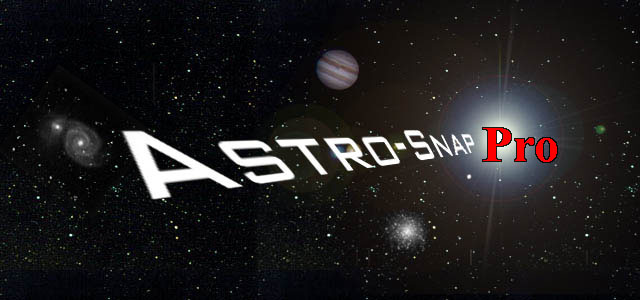 easy popular webcam astronomy software ccd capture software video capture software ccd imaging software
ccd software webcam software download avi capture video capture free freeware shareware toucam vesta digital camera
Last site update:17/07/2012
Astro-Snap allows you to take astronomical pictures at low cost with a WEBCAM.
Astro-Snap is a software with revolutionary features :
- Simple image acquisition or real time frame integration (standard or loop frame integration).
- Real time planetary video processing (at capture time)
- Long exposure acquisition with the following cameras (modified following Steve Chambers' design) : Philips Vesta-SC, Toucam-SC, Quickcam Pro3000-SC.
- Image resolution up to 800x600
- Focusing aid based on a star's apparent size (FWHM), along with sound indicator for remote tuning
- Focusing aid on complex objects,along with a sound indicator for remote tuning
- Image stabilization and automatic tracking of the object in the camera's field of view.
- Automatic Dark or Flat-Field processing
- Can let you make pseudo long exposures without tracking needed.
- Automatic image selection based on each frame's quality (planetary imaging).
- Manual or automatic saving of bitmaps.
- Very fast and precise Polar aligning aid using two popular drift align methods : Bigourdan and King.
- Can display a configurable graduated reticle
- Can measure objects in real time.
- Can measure the P.E. (periodic error) of your mount displaying a graph, as well as tracking speed error.
- Can help you determine the declination of a star.
- Motion detection (for shooting stars).
- A new interface for long exposures
- It can now control telescopes (with a software handpad) with the following interfaces :
- LX200
- Achay (serial port )
- Bonduelle (parallel port)
- Kitsr'us kit model 74
- ASCOM
- Michael Koch's serial port Relay Interfaces (Currently woking on FS2 interface compatibility).
- Autoguiding
- A new self-guiding feature for cameras modified with Steve Chambers' #2 mod.
- You can now also control focusing, if you're using an LX200 telescope with the Meade electric focuser.
- Can do autofocusing with the above configuration.
- It shows Video image information : Saturation, brightness values histogram.
- Can replay captured bitmap sequences as a video, and do light post processing (aligning and stacking).
- A new polar aligning method has been implemented : the KING method

- and much more (See the software snapshots below)


AstroSnap's web page is back !!
AstroSnap's web page was victim of a hacker on July 15th 2012.
I just finished restoring all the pages.

Thank you for your patience !
Download AstroSnap Pro 2.1 (Shareware)

Astrosnap Pro is multilingual (French/English/Spanish/German)
The default User's Manual is in English
Download Astrosnap v1.3f2 (free)

For any suggestion or if you need any information, please write to me: acanicio@astrosnap.com
If you want to regularly receive news or tips, you can subscribe to the Astrosnap group (it's free !!)
You can post questions and get answers.


You're visitor n°